503-NEW-ROOF | (503) 639-7663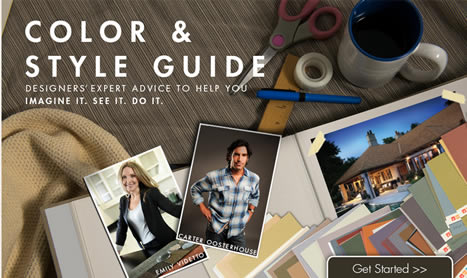 We Are a GAF Factory-Certified
Roofing Contractor.
Choose between different shingle types/colors, trim and even siding. Even upload an image of your own home!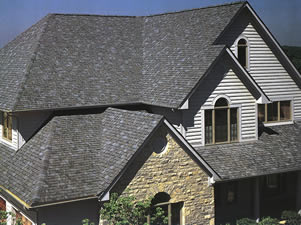 Keeping Portland Dry Since 1997
Here to help you with ALL your roofing needs.
We pride ourselves on quick response and quality advice. Offering all types of roofing service for any type of roof. Call for a same day estimate today!
Low Rate - No Fee Programs
4.99% x 36 months - Requires a 720 bureau score and $5,000+
5.99% x 60 months - Requires a 720 bureau score and $7,500+
7.49% x 144 months - Requires a 720 bureau score.
Payment Example:
Amount financed - $10,000
4.99% rate
144 months
$92/month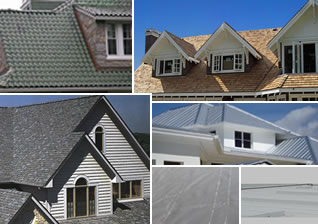 All Types of Roofs
Time Tested Materials.
We deal with and specialize in a wide variety of roofing materials from metal, tile, asphalt-composition, to cedar, TPO and even torchdown. We can also provide advice on each to help you decide what is right for you.
Roof Painting
Roof paints & elastomeric coatings make a discolored or stained roof look uniform in color. They can also change the color of your roof to match the color of your home.  If you don't like the color of your roof you can change it to any color you like.  We offer this as a service to Portland area home owners (with any type of roof).
Roof coating and painting is not a new technology.  It has been done in the sunny and dryer parts of the united states for a long time.  Usually in climates where the sun discolors and bleaches the roofs over time.  With Kool Seal made by Sherwin Williams roofs are made to look brand new again.
Recent Examples in this Area:
The Shari's Restuarants Barrel Tile roofs in Oregon, Washington and Idaho are looking clean and new again because most of them have been painted with the Sherwin Williams "Kool Seal"; an elastomeric paint that can be tinted to any color a customer likes.
Dennis Fisher1723 SE 26th Ave Gresham, OR 97080
Dennis had a tile roof with tiles of mismatched colors and texture.  Give him a call and he will be glad to explain the improvement we were able to make in the appearance of his roof by spraying on two coats of "Kool Seal".  He picked a color that looks great with the rest of his house.  503 667-6681