503-NEW-ROOF | (503) 639-7663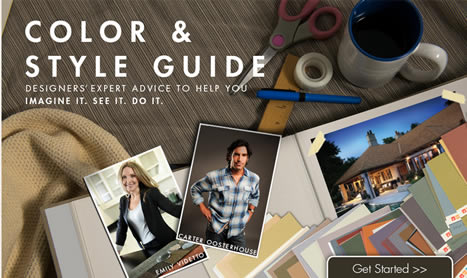 We Are a GAF Factory-Certified
Roofing Contractor.
Choose between different shingle types/colors, trim and even siding. Even upload an image of your own home!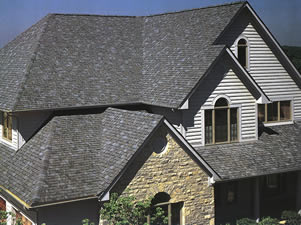 Keeping Portland Dry Since 1997
Here to help you with ALL your roofing needs.
We pride ourselves on quick response and quality advice. Offering all types of roofing service for any type of roof. Call for a same day estimate today!
Low Rate - No Fee Programs
4.99% x 36 months - Requires a 720 bureau score and $5,000+
5.99% x 60 months - Requires a 720 bureau score and $7,500+
7.49% x 144 months - Requires a 720 bureau score.
Payment Example:
Amount financed - $10,000
4.99% rate
144 months
$92/month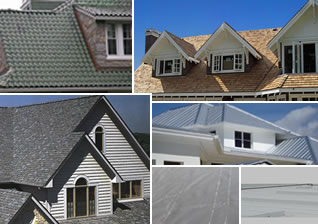 All Types of Roofs
Time Tested Materials.
We deal with and specialize in a wide variety of roofing materials from metal, tile, asphalt-composition, to cedar, TPO and even torchdown. We can also provide advice on each to help you decide what is right for you.
Make a Payment
Select service type and click Buy Now button.
Enter specific payment amount at checkout.
Dear valued customer,
Thank you for respecting our high standards and the roofing trade.  Thank you for trusting us with taking care of your roof!  Let us know if you require same day or next day service as it does affect the price.
Same Day Roof Repair Service:  In most cases we can provide service same day or next day.  We have been doing this since 1997 and the longest a paying customer has ever had to wait to meet with one of our roofers is a week.   Minimum call-out fee is 4 hours $380.  Paying customers are always our priority.   The company owner Chad Westover personally does free estimates for new roofs.
This roofing company does not offer free estimates for roof leak repair or small jobs.  If the repair or small job is something we can fix for under $1,000 we will take your deposit to schedule then fix the roof or do the small job and invoice you for any time and materials beyond what your deposit covers .  If the repair or small job is going to be over $1,000 we provide a full proposal and get your approval before moving forward.  Deposits are non-refundable but they are applied towards fixing your roof or your small project.
Remember this when you need help fast:
503-New-Roof
503-639-7663
www.503NewRoof.com
Save Money:   If you can help us prepare it could save some time & money. Text pictures of your roof to Chad's cell phone 503-New-Roof / 503- 639-7663.  Chad will forward information to the roofer assigned to your roof.  Your pictures will save time & time is money.  If you prefer email: Chad@503newroof.com
Roof Cleaning Rates –
$400 Minimum Call or text your address for roof cleaning to Chad at 503-639-7663 and he will reply with a price offer.
Roof Inspection –
$275 most size roofs.  Includes time to inspect & write a detailed report with pictures.
Roof Certification –
$275 deposit very similar to how we handle roof repair service.  Written report and photos stating the truth about the condition and life remaining in the roof.
New Roof Price Rates –
Please call Chad Westover 503-639-7663
You will find our price offer for a new roof to be Competitive or similar to Other Roofing companies that the following can be said about them.
25 year workmanship warranty
50 Year non-prorated materials warranty
In business a long time (We started in 1997)
Paying Roofers well who are employees of the roofing company and not sub hiring Sub-Contractors.
Paying the true honest cost of workers comp and Liability Insurance based on actual gross sales and actual pay roll.
Other Terms and Conditions
Time and materials Roof Repair Agreement:
The only free estimates this company offers is for an entirely new roof or for roof cleaning.  This company offers no other type of free estimate.  We do Provide Roof Repair Service to paying customers.  In most cases, we can provide roof repair service the same day. Minimum call-out fee is $275.  For $275 one roofer is sent to your roof to provide up to one hours work. If additional time is needed beyond one hour our rate is $150 per hour for any additional time needed to repair your roof.  By making your deposit you are agreeing that you want Chad Westover or a roofer sent by Chad Westover to repair your roof.  You also agree if needed to be invoiced in total for up $725 labor plus the cost of materials needed to repair your roof.  This policy allows us to repair roofs in 1 to 4 hours without having to stop to get additional approval from the home-owner.  Before and after pictures are provided to justify the amount of time that was needed to repair your roof.
If the roof repair is going to be over $725 of labor we do not do anything beyond the 10 to 30 minutes needed to inspect the roof and provide a full proposal.  If the repair is going to be over $725 we get your approval before moving forward.  $275 deposits are non-refundable.  Deposits will remain with the company owned by Chad Westover and can be applied towards fixing or replacing your roof when you are ready.  Not every roof is repairable. If it is determined by our roofer or Chad Westover that the roof is not repairable your deposit will go towards a new roof.  We will be at least  $275 lower in price for a new roof when compared with any Roofing Company that has been in business 15 years or more.